Wagait Beach and the Cox Country Club can be reached by road or by sea. There are also several options for holiday and weekender accommodation. No  need to drive back to Darwin in the dark – spend a relaxed evening at the Club and stay the night for breakfast on the beach.
By SeaLink Ferry & Free Club Bus  – about 20 minutes
Ferry Catch the SeaLink Ferry from Cullen Bay for the 15 minute cruise to Mandorah Jetty. You can buy your tickets on the boat, online or at their office. SeaLink's ferry  timetable can be found here Sealink Cullen Bay to Mandorah Schedule

When you arrive at Mandorah Jetty, if you don't have a friend to pick you up by car, you can call the Cox Club Bus. Call Kev 0459 053 522 for complimentary return journey to and from the club. If you are on bicycle, there are safe bike paths for most of the way, and it will take about 15 minutes cycling.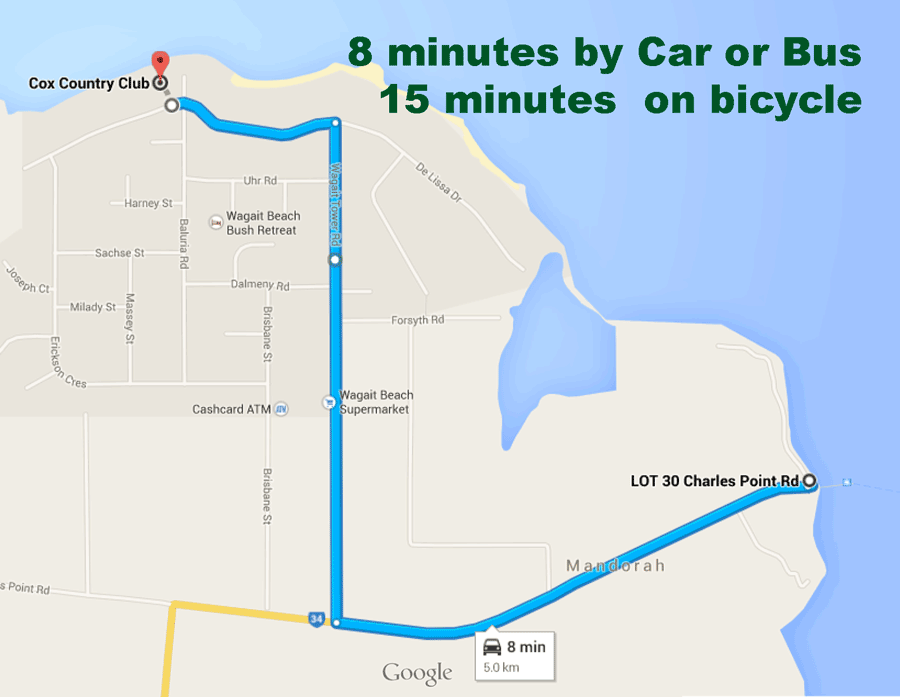 By Road – about 1.75 hours
The road from Darwin to Wagait Beach is sealed and the  140 klm route passes through some of the Top End's most iconic scenery. Simply drive down the Stuart Highway about 50 klm and then turn right at the Cox Peninsula Road (the tourist route signposted  as Peninsula Way).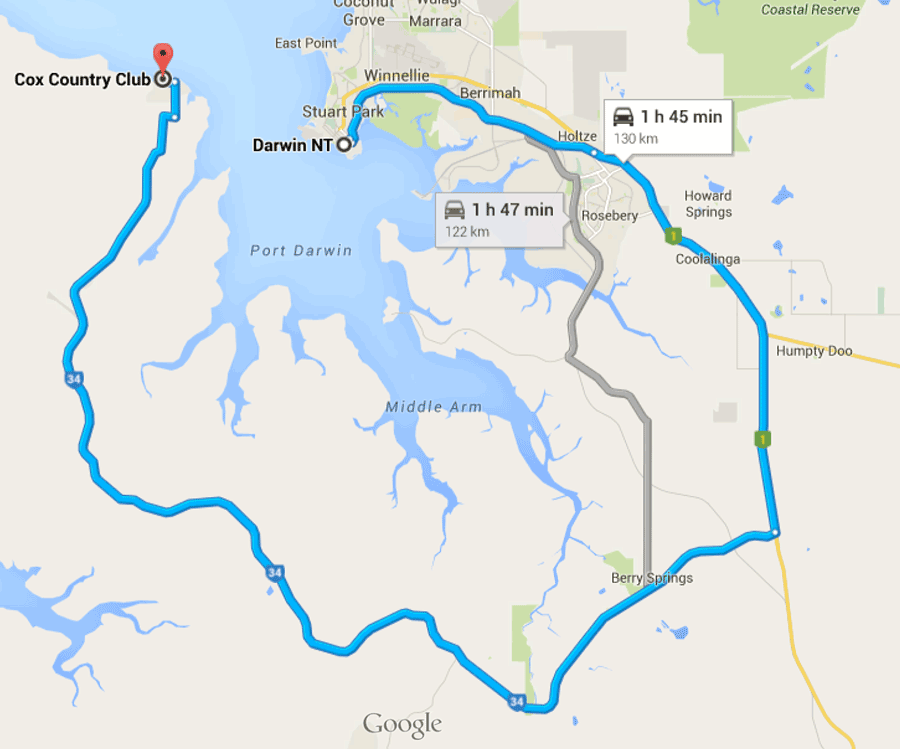 Stop for a swim at the thermal pools of Berry Springs, pick up local mango ice cream at Crazy Acres or grab a meal at Berry Springs Tavern of Darwin River Tavern and head north through Coastal Vine Forests  and past fields of termite mounds until you reach the end of the road – Wagait Beach!
COME AND EXPLORE WAGAIT BEACH!
Want to know more about what to see in the area, and where to stay?
Read more about Wagait here…

---
SPEND THE NIGHT – ACCOMMODATION IN WAGAIT BEACH

There are several weekender and holiday homes in Wagait Beach. If you are planning on staying for MUFF, a Public Holiday weekend or a special event at the Club, be sure to book well advance.
Wagait Beach Bush Retreat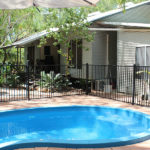 In a secluded and private spot, just a few minutes walk from the beach and the Cox Country Club, a peaceful retreat with own pool, surrounded by trees.
Golden Sands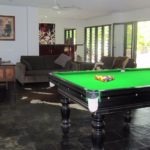 A luxurious beachfront property for larger groups, with swimming pool, spa, pool room and large deck for watching the sun set over the sea.
Wagait Beach Holiday Houses
Three traditional Darwin style elevated beachfront houses , all 3 bedroomed, BBQ and just two minutes walk to Cox Country Club.
Coxy's Retreat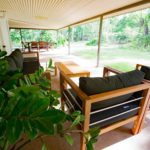 Holiday home for 4, with aircon, convenient to the shop.
Wagait Beachshack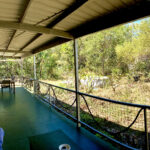 Budget Accommodation, sleeps 3, fully aircon, walking distance to the Club and to public access to the beach. Above ground pool.